We are thrilled to announce our newest sponsor:  Graham Berry! 
He is going to sponsor a challenge every month this year!   The prize for the winners will be a one-year subscription to his courses: Paint with Graham.  There are over 82 full tutorials available immediately with a new tutorial added every 2 weeks.  His painting style is perfect for both beginner and experienced artists.
If you'd like to try a tutorial for free, sign up here.   I learned so much from this tutorial about using a limited palette, creating warm light, and to allow the paint to "do its thing" and not fiddle with it too much.
His tutorial subjects exude warmth with everyday people, everyday life.  Painting this brought me joy.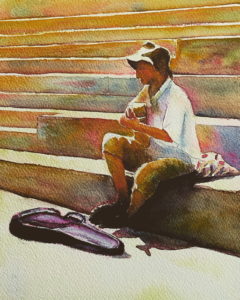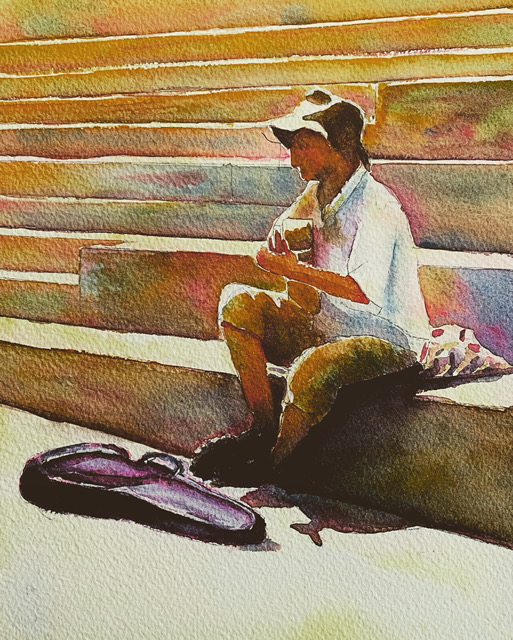 Thank you Graham!