Kevin Hardy Wells is back and he's sharing some BIG news!
It's time once again for the TINY ART challenge
#tinyart
Deadline July 23, 2021, 11:59 pm ET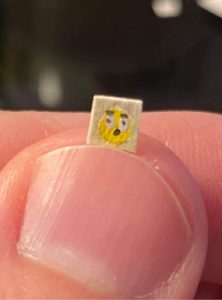 Pull out your magnifying glasses, polish your bifocals get ready for the tiniest and the mightiest of all the challenges!
Paintings may be no larger than 1 x 1 inch (2.54 x 2.54 cm)
But you're encouraged to be creative and see how small you can go!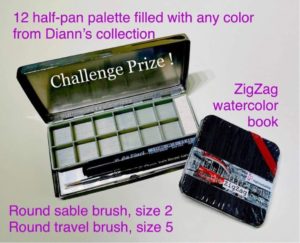 Some tiny supplies that will make you smile BIG!
12 half-pan palette filled with any colors from Diann's personal collection
round sable brush
travel round brush
ZigZag watercolor book
Winner chosen randomly.
Disclaimer:  admins not responsible for strained eyes, migraine headaches or costs incurred for eye exams. 🙂
Challenge details:
Entries must be posted in the Facebook group: Watercolor – Beginners and Beyond
You may enter as often as you want
Open to all countries
Include the topic hashtag in your post: #tinyart
Deadline July 23, 2021, 11:59 pm ET (New York time)
Winner announced Sunday, July 25, 2021
If you also post your painting on Instagram, tag @watercolorbeginnersandbeyond.   You could be randomly chosen for a QoR watercolor sample dot card.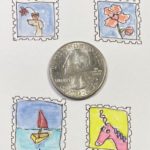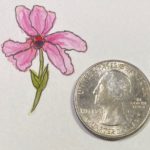 #paintingchallenge #watercolorchallenge #weeklychallenge #watercolourchallenge