The cherry blossom (Sakura) is the national flower of Japan and represents a time of renewal and optimism.
Paint cherry blossoms! 
Include the topic hashtag in your Watercolor – Beginners and Beyond Facebook group post: #cherryblossoms
Deadline March 24, 2023, 11:59 pm ET
Here are the details:
Share a painting of cherry blossoms
Entries must be posted in the Facebook group: Watercolor – Beginners and Beyond
Include topic hashtag in your Facebook post: 

#cherryblossoms

You may enter as often as you want
Open to all countries
Winner is chosen randomly
Deadline March 24, 2023, 11:59 pm ET (New York time)
Winner announced March 26, 2023
If you also post your painting on Instagram, tag @watercolorbeginnersandbeyond.   You could be randomly chosen for a QoR watercolor sample dot card.
What is the prize?   
This week's challenge is sponsored by Yong Chen, Enjoying Art Watercolor for Relaxation.
One random winner will receive a one-year subscription to the Learning Center, over 1000 full learning videos with references.  The Learning Center include these libraries:
Drawing Basics
Drawing Landscapes
Watercolor Basics
Watercolor Objects
Watercolor Flowers
Watercolor Animals
Watercolor Landscape
Portrait Drawing
Watercolor People
Ink and Wash
Perspective
Digital Art
Opaque painting (5 libraries)
And more
There are monthly learning challenges and live lessons for members through the month, to answer your questions, and give feedback.
If you want to join Enjoying Art, click here to learn more.
About Yong Chen:
Yong Chen is a painting professor from Boston, Massachusetts. He is an accomplished painter, author, and illustrator, as well as a signature member of National Watercolor Society (NWS). His paintings have been exhibited in art galleries and museums in both China and in the United States.
Yong has been passionate about art and teaching since his childhood. He graduated from the University of Hartford in the US with a Master of Fine Arts (MFA) in Illustration and has 40 years of watercolor teaching experience. In addition to using a limited color palette in his classes, Yong teaches his students a step-by-step and systematic approach to art while also bringing out creativity and making the process more simple and relaxing. Yong strongly believes that everyone can become an excellent artist if one has the interest to learn the process of thinking and art-making.
Yong is also an accomplished illustrator and author, as his watercolor paintings are used in many picture books and stories. Those book publishers include Little, Brown and Company, Boyds Mills Press, and HarperCollins. Yong is not only an expert with watercolor painting, but also excels in Chinese traditional painting, acrylic, gouache, oil, and digital art covering all subject matters.
Yong is the founder of EnjoyingArt, an artist community, where he is teaching, coaching, and supporting members from across the US and more than 21 other countries. He encourages his students in their pursuit of artistic expression through the use of live lessons, instructional learning videos, painting events, and partnerships with other art communities.
You can learn more about Yong and his work at https://yongchen.com
Follow Yong Chen on Social Media:
If you have ideas to share for future challenges,
Where else can you find Watercolor – Beginners and Beyond?
Would you like to support Watercolor – Beginners and Beyond?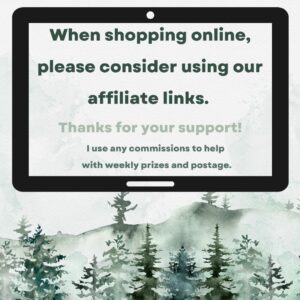 This helps to pay for prizes and postage to mail the prizes. 🙂
When shopping online, please consider using our affiliate  links.
#ad
This painting challenge is not endorsed, sponsored, or administered by Facebook, Instagram, or Twitter.
===
#paintingchallenge   #internationalgiveaway    #weeklypainting  #watercolorchallenge #weeklychallenge #watercolourchallenge #watercolorbeginnersandbeyond #paintingchallenge #yongchen #enjoyingart