It is time to get creative. Little pun there.  🙂   Paint a clock.  Whether it's a classic grandfather clock, a modern digital clock, a watch, a clock tower, or even a sundial – the choice is yours.
Painting challenge:  Clocks. 
Include the hashtag #clocks in your Watercolor – Beginners and Beyond Facebook group post.
Deadline May 26, 2023, 11:59 pm ET    
Here are the details:
Paint a clock, any type of timepiece
Entries must be posted in the Facebook group: Watercolor – Beginners and Beyond
Include topic hashtag in your Facebook post: 

#clocks

You may enter as often as you want
Open to all countries
Winner is chosen randomly
Deadline May 26, 2023, 11:59 pm ET (New York time)
Winner announced May 28, 2023
If you also post your painting on Instagram, tag @watercolorbeginnersandbeyond.   You could be randomly chosen for a QoR watercolor sample dot card.
What is the prize?   
This course focuses on the exercises that Angela uses herself.  You will find these lessons strengthen your painting skills, helping you think more creatively as she demonstrates creative warmups and exercises focused on:
Exploring watermedia – watercolour pencils, ink pencils, aquasticks & more
Sketching on the go
Using sketches to build a painting (using contour drawing, value studies, shape studies & more)
Evaluating and learning from your best work
Learning through copying a great painting
"Recycling" a bad painting
Painting expressively to capture mood or memory
206 minutes of content
Where else can you find Watercolor – Beginners and Beyond?
Would you like to support Watercolor – Beginners and Beyond?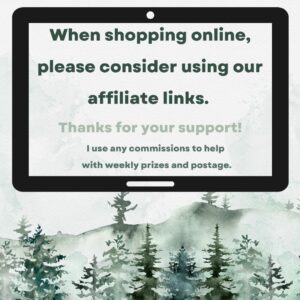 This helps to pay for prizes and postage to mail the prizes. 🙂
When shopping online, please consider using our affiliate  links.
#ad
===
This painting challenge is not endorsed, sponsored, or administered by Facebook, Instagram, or Twitter.
#paintingchallenge   #internationalgiveaway    #weeklypainting  #watercolorchallenge #weeklychallenge #watercolourchallenge #watercolorbeginnersandbeyond #paintingchallenge #clocks #timepiece #angelafehr #timetopaint