Forget New York, Milan, and Paris.  This week, we will have our own
Fashion Week! 
Include the topic hashtag in your Watercolor – Beginners and Beyond Facebook group post: #FashionWeek2023
Deadline March 17, 2023, 11:59 pm ET
Here are the details:
Share a painting that represents fashion, from simple to glamorous! (clothes, shoes, accessories, purses, etc.)
Entries must be posted in the Facebook group: Watercolor – Beginners and Beyond
Include topic hashtag in your Facebook post: 

#FashionWeek2023

You may enter as often as you want
Open to all countries
Winner is chosen randomly
Deadline March 17, 2023, 11:59 pm ET (New York time)
Winner announced March 19, 2023
If you also post your painting on Instagram, tag @watercolorbeginnersandbeyond.   You could be randomly chosen for a QoR watercolor sample dot card.
What is the prize?   
This week's challenge is sponsored by SAA (Supporting All Artists).   I love their tagline:  Create because you can.
The prize for one random winner is a 6 month subscription to SAA, and a Winsor & Newton Cotman watercolour set.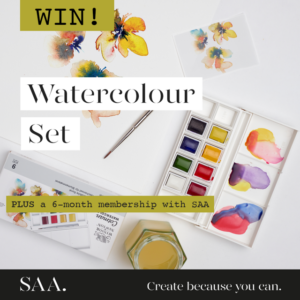 If you want to join SAA, use promotion code Color10 and SAA will give you GBP 20 of loyalty points as your joining gift.
SAA also has a fantastic online store.  That's where I find paint and palettes that I cannot find anywhere else.  Reasonable prices too!  For 10% off your orders, use promotion code Color10.  
What is included in a subscription?  
Over 1000 online art tutorials with Video on Demand
Bi-monthly Paint & Create magazine
Enter free competitions
Free UK delivery
Discounted international postage
Duty paid on EU orders
Want to try one of their free videos?  Click here.
Follow them on social media:
I love the Geoff Kersey palette.  It's lightweight, holds a LOT of paint, not too small, not too large.  The perfect size.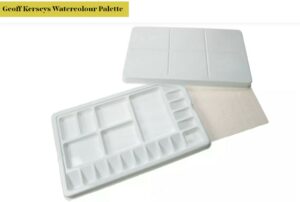 If you have ideas to share for future challenges,
Where else can you find Watercolor – Beginners and Beyond?
Would you like to support Watercolor – Beginners and Beyond?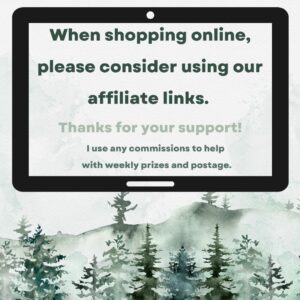 This helps to pay for prizes and postage to mail the prizes. 🙂
When shopping online, please consider using our affiliate  links.
#ad
This painting challenge is not endorsed, sponsored, or administered by Facebook, Instagram, or Twitter.
===
#paintingchallenge   #internationalgiveaway    #weeklypainting  #watercolorchallenge #weeklychallenge #watercolourchallenge #watercolorbeginnersandbeyond #paintingchallenge #SAA #supportingallartists #fashionweek