This week's challenge gives you an opportunity to explore the intricate textures and vibrant colors of nature's foliage.
Painting challenge:  Leaves
Include the hashtag #leaves in your Watercolor – Beginners and Beyond Facebook group post.
Deadline September 22, 2023, 11:59 pm ET    
Here are the details:
Paint a leaf, or leaves
Entries must be posted in the Facebook group: Watercolor – Beginners and Beyond
Include topic hashtag in your Facebook post: 

#leaves

You may enter as often as you want
Open to all countries
Winner is chosen randomly
Deadline September 22, 2023, 11:59 pm ET (New York time)
Winner announced September 24, 2023
If you also post your painting on Instagram, tag @watercolorbeginnersandbeyond.   You could be randomly chosen for a QoR watercolor sample dot card.
What is the prize?   
Our sponsor this week is Anna Mason's Nature Studio.  One random winner will receive a 6 month subscription to her online school!   I've been a member of Anna's online school for almost 2 years.   The tutorials are very detailed, includes outlines, and step by step video instruction.  Her list of tutorials are amazing.  I want to do all of them!
She offers a free Pear tutorial,  as well as Calla Lily tonal drawing, Realistic Poppy, and Loose bumblebee.  Check them out!   Follow her instructions, and it's amazing what you can do!
Anna says, "You don't need 'talent' to do what you see here. You need to practice using a method you can trust. It's quicker and easier than you think." 
Where else can you find Watercolor – Beginners and Beyond?
Would you like to support Watercolor – Beginners and Beyond?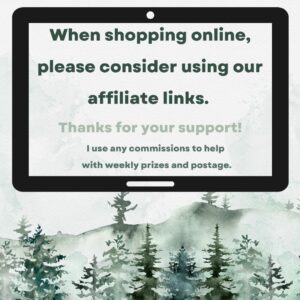 This helps to pay for prizes and postage to mail the prizes. We mail prizes all over the world.
When shopping online, please consider using our affiliate  links.
#ad
===
This painting challenge is not endorsed, sponsored, or administered by Facebook, Instagram, or Twitter.
#paintingchallenge   #internationalgiveaway    #weeklypainting  #watercolorchallenge #weeklychallenge #watercolourchallenge #watercolorbeginnersandbeyond #paintingchallenge #leaves #annamason #naturestudio