When I first started painting, I was so envious of those who could draw.   I couldn't draw.  I believed a person had to have natural-born talent to draw.
I was wrong.   Yes, I admit being wrong!  🙂
Practice + determination + instruction builds drawing skills.  I cannot make you practice.   I cannot give you determination.   Those are up to you to.
What I can do is share some beginner drawing resources, and provide some encouragement.
I prefer books over videos:
I don't have to hit pause.
I feel like I can go as slow as I need.
Watching videos puts pressure on me to keep up.  Books are patient.
Books work when the internet is down.
---
This was one of my early sketches.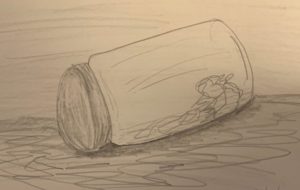 I have learned a lot since then.  I was determined (still am!) and I practice a lot.
---
This book is very popular in our Facebook group:  Drawing – Beginners and Beyond   This is on my list since I've seen so many people in the group improve their skills.
#ad
If you like photorealism, this book is great!  I've done several from this book.
#ad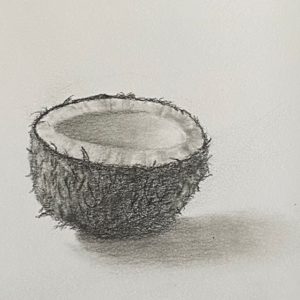 Here's another great book on photorealism.  I did the Christmas bell and had prints made for my Holiday cards last year.
#ad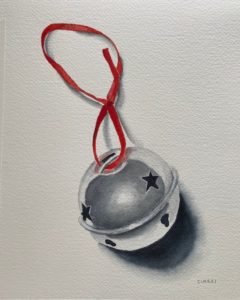 This is a fantastic drawing book!
#ad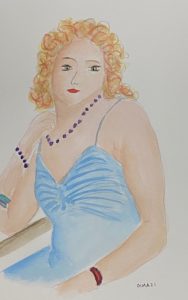 This book has been around for a long time.   And there's a reason.  It is very good!  One of the exercises has you draw a portrait looking at a drawing upside down.  Then your brain doesn't interfere with telling you what something should look like.   It really works!
#ad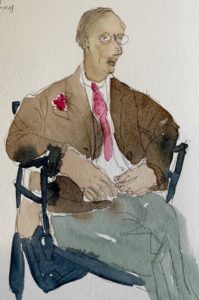 There are many, many more.  I have most of these on my Kindle app.  It's very convenient.  I can have a lot of books without a lot of weight!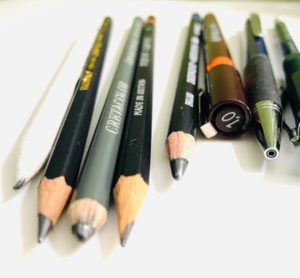 Get out your pencils… and draw!  🙂
As an Amazon Associate I earn from qualifying purchases.