I discovered an amazing thing today.   
HeyGo
.
HeyGo is a platform where you can attend virtual live tours all over the world.
Free.   (Of course, you may tip the tour guide if you can.  The guide gets most of the tip, and a portion goes to HeyGo so they can continue to provide this platform.)
You can attend tours via your laptop or an app on your phone (Android and iPhone.)
I attended two tours today:  Edinburgh Castle and Paris Highlights.  The guide walked around Sacre Couer, Artist Square, and showed us where Van Gogh painted, where Picasso lived.   He was very knowledgeable about art.  He also interviewed one of the artists in Artist Square.
You can chat with the guide and other people via chat box.   It was a pleasant experience and I felt like I was there.
Here is the most exciting feature.   
You can take postcards during the tour!  And download them…. and paint them!!!     Is that exciting?!   It really is!
Here are some of the postcards I took during the Edinburgh Castle tour.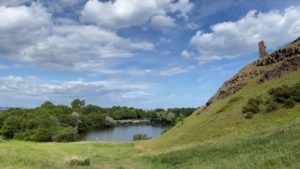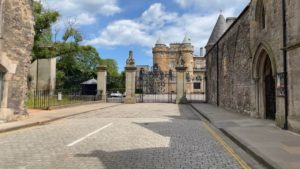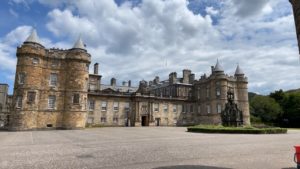 And these are from the Paris tour of Montmartre: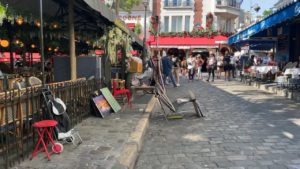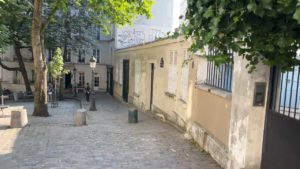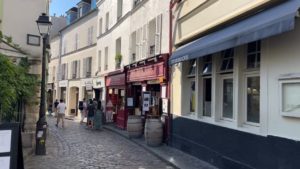 With June 21st coming up, they have many many tours scheduled to celebrate the Solstice.   I plan to attend the
Machu Picchu tour
at sunrise.  The winter solstice was the most important day of the year to the Incas. They meticulously built sacred constructions within Machu Picchu to align with the sunrise on this momentous occasion.   I've never been to Peru, it's on my list.   Now I can be there for the Winter Solstice!
Here are all the
Solstice tours:
sunset, sunrise, and Solstice festivals around the world.
History
Art & Architecture
Spooky Tours (yikes)
Nature and Wildlife
Music & Entertainment
Garden and Parks
Castles
Walking Tours
In Transit
Shopping and Markets
Museums and Exhibitions
Food and Dining
and more!
Copyright info: 
I contacted HeyGo to get information about the copyrights pertaining to postcards taken during the tours.  Can we paint using postcards as a reference?  Can we sell our paintings?   I received confirmation: "it is ok to paint a scene from a tour.  You are able to sell paintings inspired by the postcards people have taken on tours."
How awesome is this?
Please consider using these links when shopping online.  I am an Amazon Associate and Jackson's Art Affiliate and I may earn from qualifying purchases.  This helps to pay for the weekly challenge prizes and postage to mail the prizes. 🙂