If you've ever wanted to attend an online watercolor class, here's your opportunity!  Jason Michael Bentley is teaching Watercolor Foundations for Watercolor Art Society – Houston.  
One random winner will get to attend this class!
Classes will be recorded for replay.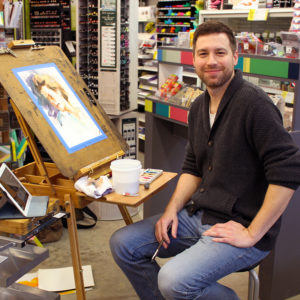 This is an excellent class for beginners and experienced.
Hear what students have said about this class:
— Jason goes step-by-step, explaining how and why. He makes you feel more confident.
— He has mastery level skills and has a unique way of teaching.
— I learned something from everything we did, even things that I had been taught before.
— I have watched the recordings twice and still learn from it.
— Love his thorough teaching style!
#onlinewatercolorclass #watercolorartsocietyhouston