Listen to Beatles songs performed live by Sofa City Sweetheart. 
EDIT:   Here is the recording from August 21, 2022.
Hopefully he will sing some of his original songs too!   He's an amazing musician.
Sofa City Sweetheart is the music project of singer-songwriter and multi-instrumentalist Juan Antonio Lopez.  You can listen to his music on any of these:
How can I thank Sofa City Sweetheart for this performance?
You can show your appreciate and send him a tip:
What to expect: 
This is an Open Studio:
Join us
Listen to some great tunes
Paint whatever you like
I'm going to have some fun and paint Beatles on Abbey Road.   Here's the outline if you'd like to use it.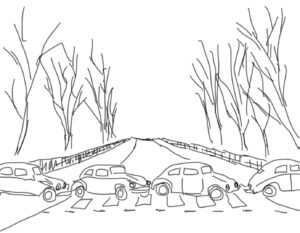 When is the online event?
Sunday, August 21st
California:   6 pm PT
Houston:  8 pm PT
Paris:  3 am August 22
India:  6:30 am August 22
Philippines:  9 am August 22
Perth:  9 am August 22
Melbourne:  11 am August 22
New Zealand:  1 pm August 22
And YES, it will be recorded and available for replay.  🙂
Here's a sample of his talent:
#freeliveperformance #sofacitysweetheart #openstudio #musicandart