When doing a value study of a landscape, here's what I do:
Convert the original photo to Black and White (I also use apps to help determine values:  NotanIzer, SeeValue, and there are many others)
Look for 5-7 major shapes
Paint the shapes/values
Add minimal details
Give it a try with one of your landscape photos!   It's really fun to do.   No stressing over all the details.   No worrying about what color to use.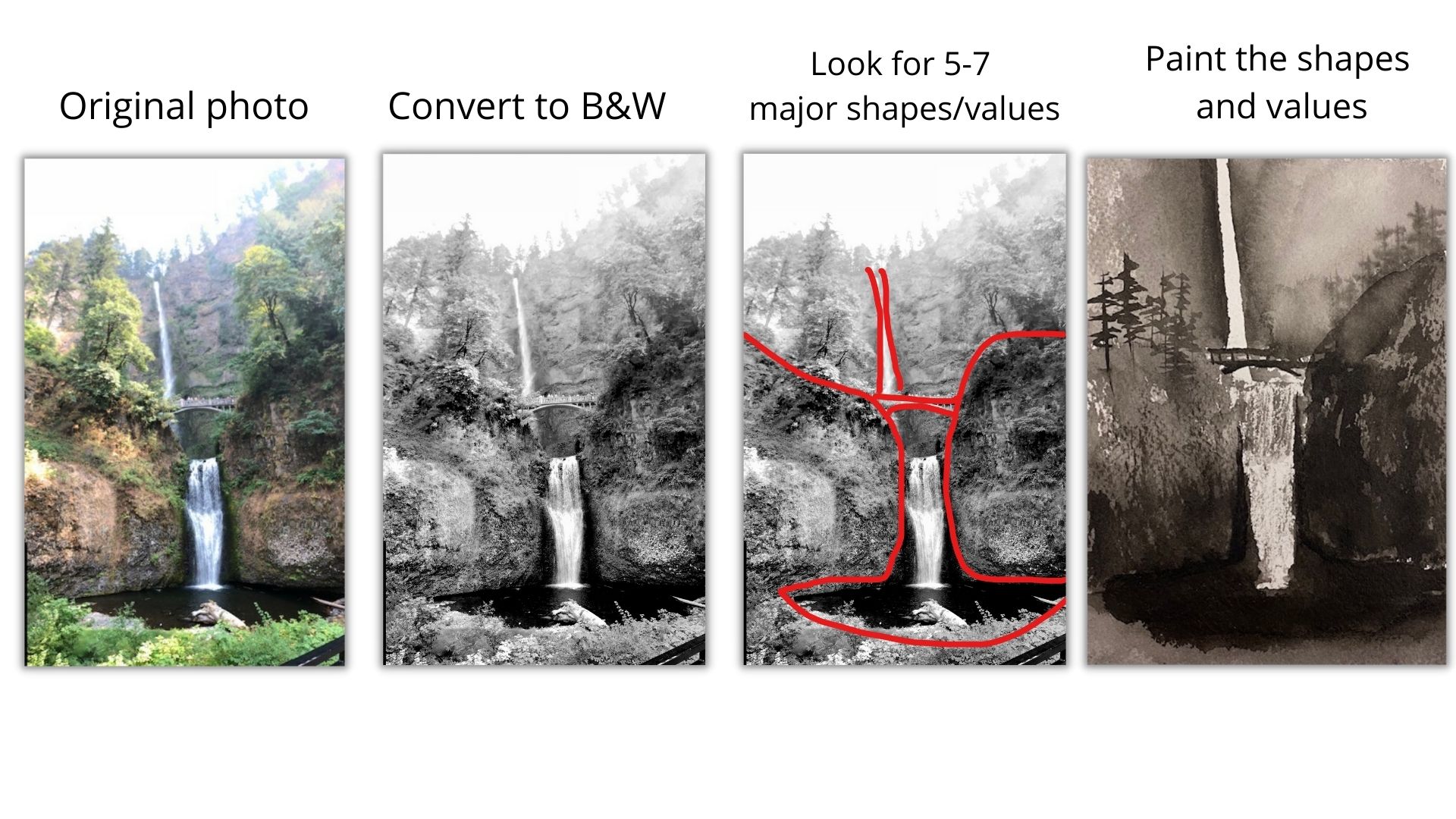 Liron Yanconsky has a great tutorial for this.
Make sure to see this week's painting challenge!   Liron is the sponsor this week.   One random winner will receive lifetime access to his Watercolor Realism course!
Painting Challenge: Value Study