Weekly Painting Challenge Winners 2023
October 2023
| | | | |
| --- | --- | --- | --- |
| Challenge Announced | Painting challenge link | Sponsored by / prizes | Winners |
| 1 Oct 2023 | Inktober 2023 | Saida Clay:  5 winners, ceramic palette and brush rest | |
| 6 Oct 2023 | | | |
| 13 Oct 2023 | | | |
| 20 Oct 2023 | | | |
| 27 Oct 2023 | | | |
September 2023
August 2023
July 2023
World Watercolor Month winners:  
1 Aug 2023:  Paint palettes filled with artist grade paint:  Lori Dudek, Pat Yadon, Darci Martin, Janelle Donoghue Amaya, Leslie Gonzales
30 Jul 2023:  Mini palette with sparkly paints:  Denise Weiner, Ingrid Spears
29 Jul 2023:  Insparea "Watercolour Trip to France" painting set:  Beth Lillis
25 Jul 2023:  Pinturale Professional watercolor brushes:  Susan Carpenter
22 Jul 2023:  Arches watercolor journal (made by Diann):  Sharon Bridges
19 Jul 2023:  Jackman's mini palette of Shadow colors selected by Michele Webber:  Kathleen Shepherd
16 Jul 2023:  18 half-pan palette of Daniel Smith Primatek paints and mini palette of Daniel Smith favs:  Anna Donna Dey, Narae Choi
14 Jul 2023:  Da Vinci Paint watercolor dot samples:  Sue Fockner-Asik, Amber Hall, Sandra Dunn
13 Jul 2023:  Michael Harding mini palette with 12 colors, Rosemary & Co travel brush, Sketchbook, and water container:  Laura Isabel Gonzalez
11 Jul 2023:  SketchBox travel palette:  Ana Cristina Estevao
9 Jul 2023:  Mini palette of Jackman's Art Materials paint:  Jerri Roey
6 Jul 2023:  Michael Harding mini palette of 9 paints:  Emily Jones
2 Jul 2023:  Mini palette of Schmincke super-granulating paints:  Thao Tran
June 2023
May 2023
April 2023
February 2023
Painting challenges are not endorsed, sponsored, or administered by Facebook, Instagram, or Twitter.
Would you like to support Watercolor – Beginners and Beyond?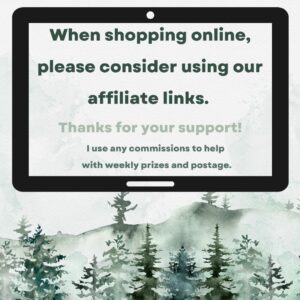 Please consider using these affiliate  links when shopping online.  Thank you!  This helps to pay for prizes and postage to mail the prizes. 🙂
As an Amazon Associate, SAA Affiliate, The Artist Life Affiliate,  Jackson's Art Affiliate, and Jackman's Art Materials Affiliate, I earn from qualifying purchases.
#ad
===
#paintingchallenge   #internationalgiveaway    #weeklypainting  #watercolorchallenge #weeklychallenge #watercolourchallenge #watercolorbeginnersandbeyond #winnerannouncement #paintingchallengewinner #jacksonsart #sketchbox #livetheartistlife #DavinciPaints #jackmansartmaterials